About Voice Centre

---
Voice Centre's methodology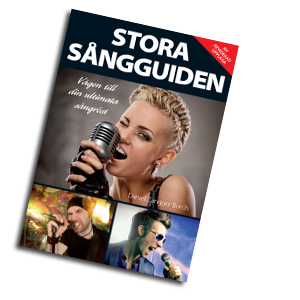 We help many of Sweden's established artists – singing teachers – singing coaches – business leaders – show hosts – young talents and amateur singers who sing for pleasure. Voice Centre operates mainly in Sweden, while Zangger Vocal Art is an international source for coaching, vocal production, state of the art products for singers, presentations and workshops.
We are college educated singing teachers and with Daniel Zangger Borch's research as a basis (Sweden's only doctorate popular music vocals) – we are at the forefront of singing in rock-pop and soul music genres and you are therefore guaranteed a teaching at the highest level.
Ultimate vocal Voyage or Stora Sångguiden in Swedish – authored by Voice Centre's founder Daniel Zangger Borch – has reaped great success in Sweden and worldwide. The book is an excellent tool for rock – pop and soul singing – a smorgasbord of knowledge about the voice for all singers as well as for those who are vocal coaches.
We are serious and want to develop your unique and personal voice to the best.
Welcome!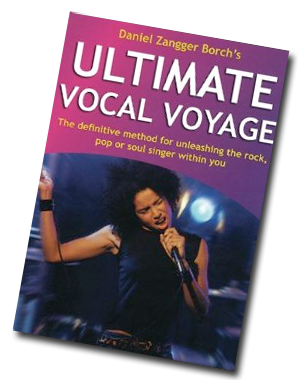 Voice Centre started in autumn 2003 and is the new name of a business that Daniel Zangger Borch has conducted since 1994. Voice Centre is located in Stockholm, Sweden. Zangger Vocal Art is the international branch of Daniel Zangger's business.
The business is of an artistic and educational nature and consists of voice-related activities in the popular musical genres. Voice Centre's main role is to provide assistance for training and we offer coaching, individual lessons, group lessons, vocal production, casting and consultancy, research and hold seminars in the framework of the business.
Voice Centre's singing teachers are college educated and further trained in the Zangger Borch method (UVV – Ultimate Vocal Voyage).
Voice Centre has an ambition to be at the forefront of education, methodology and research on the subject: Voice function in the popular music!
---
References
Here are a few of the clients / students whom we have worked with:
Artists
Arash
Asha Ali
Anna Bergendahl
Brent Carter
Shirley Clamp
Sarah Dawn Finer
Isaac Elliot
Carola Häggkvist
Lykke li
Rednex
Ola Salo
Danny Saucedo
YES
Maher Zain
And many more…..
Comedians / actors / show hosts
Mikael Persbrandt
Björn Gustavsson
Kristian Luuk
Jonas Malmsjö
Lisa Werlinder
And many more…..
Business leaders
Mia brunell – VD Kinnevik
Peter Elam Håkansson – Grundare, East Capital
And many others…..
Schools & Institutions
The British Voice Association
The Royal Academy of Music
Kungliga Musikhögskolan
Kungliga Tekniska högskolan
Stockholms Musikkonservatorium
Stockholms Musikpedagogiska Institut
And many others…..
Gramophone Company / Publishers & Production companies
SONYMUSIC AB
Warner music sweden AB
Universal music AB
United Stage Artist (US)
EMA telstar AB
Warner Chappell
And so on.…..
Marketing companies, Magazines & other customers
Speakers
Studio
MTG Media Group
Logopedics Phoniatrics Vocology
Backstage
East Capital
And more…..